Find Local Services
Find the help you need, when you need it.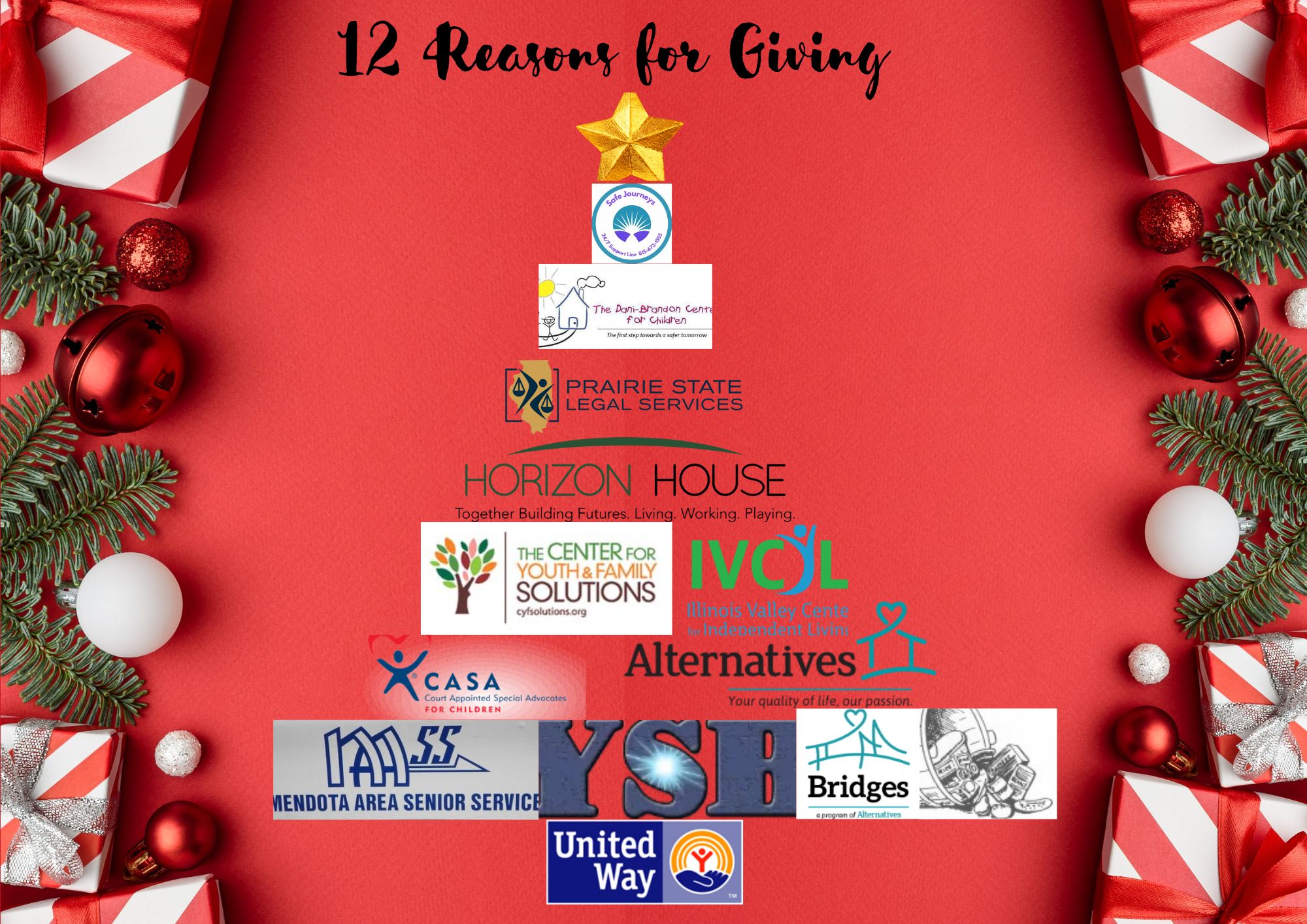 Becoming one of our most popular fundraisers, United Way would like to thank all our sponsors and participants for making this year a success once again!  For more information on prizes and winners please visit our Facebook page.
Welcome Betha Ghighi
Executive Director in Training
Hi, I'm Betha!
I was born and raised in the Illinois Valley, have deep roots in the community, and a deeper passion for making a difference.  I reside in Oglesby with my husband and our two boys.
Our family loves spending time outside, whether it be biking, playing catch, or even yard work. We embrace every opportunity to soak up the sun. When we are not outside, we cherish moments with our loved ones, making up for lost time and creating lasting memories.
With a diverse background in marketing, fundraising, sales, and leadership. I will bring a wealth of experience to the role of Executive Director. I am currently working with Julie as her Assistant Executive Director as she looks to transition to retirement in the Spring of 2024 (she will be missed)!
My decade-long involvement as an active Rotarian has helped me develop and hone my community engagement and service skills.  I am thrilled and looking forward to partnering with local organizations and continuing to build upon the incredible legacy of United Way of Illinois Valley.  What truly drives me is my love for this community and my constant search for new ways to give back and make a difference. I am passionate about creating a better future for the Illinois Valley and improving lives of those in need. As the future Executive Director, I am excited to lead the United Way of Illinois Valley into a bright and impactful future.
Together, let's continue building a stronger more vibrant community.